One of the key strategies that allowed me to "create luck" and get on a National eBay infomercial (which lasted for 11 years and made me my first millions) was this strategy.
I call it a "90-day Massive Action Burst" and, when you implement it, it can do wonders for you, too!
The World's Most Perfect Business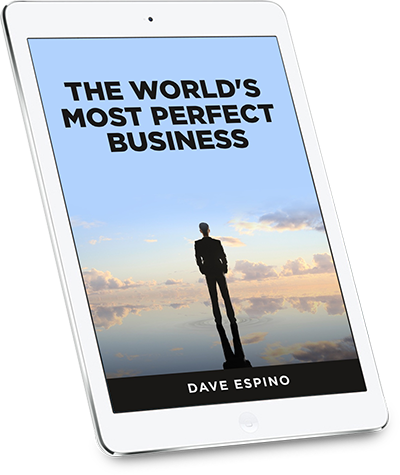 Free Book Reveals
How To Turn
Your "Superpower"
Into A Massive, Passive Income!
Welcome and thanks for visiting!

My name is Dave Espino and my commitment is to serve you by providing you with the best entrepreneurial information possible!
Whether you want to start your own business, teach online courses or even set up your own eCommerce business, this is where you will get the hottest strategies for your success!
I've generated $140 million in sales of my own products and related services, so I know I can help you achieve your goals, too!
I wish you tons of success and I'm here to help you get there!