The World's Most Perfect Business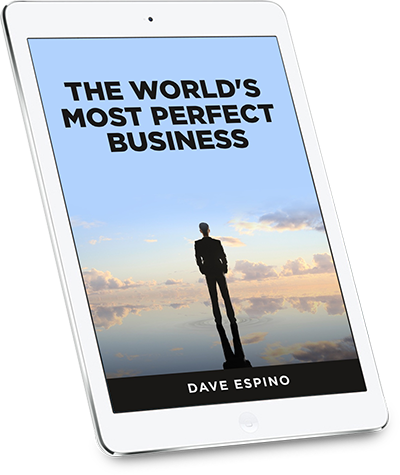 Free Book Reveals
How To Turn
Your "Superpower"
Into A Massive, Passive Income
Through Online Courses!
Welcome and thanks for visiting!

I'm Dave Espino and I am committed to helping you succeed with your own "How-To" video courses!
I help you leverage who you are so you can live your best life!
Why learn from me? Well, I've sold over $140 million of my own "How-To" video courses and related services, so I'm pretty qualified to help you with YOUR "How-To" video courses!
Dave Espino
If you're doing Merch By Amazon, then you've got to see my review about the Proven Merch Live event happening right now.
There is so much cutting-edge information and strategy in this event that you will be light years ahead of the average Merch by Amazon seller!
I have already gotten far more value in DAY ONE, than I ever expected to get from this event and I cannot recommend it more strongly.
Watch the video here:
Check it out and learn how to run VIRAL FB ads, Amazon ads and how to license designs. (and that was just from Day One!)
Get the livestream AND recordings here:
http://daveespino.com/PML