Get Your FREE DVD That Shows You The Ultimate
System For Making BIG MONEY on eBay 
300,000 People Across America
Are Using This System To Make Money…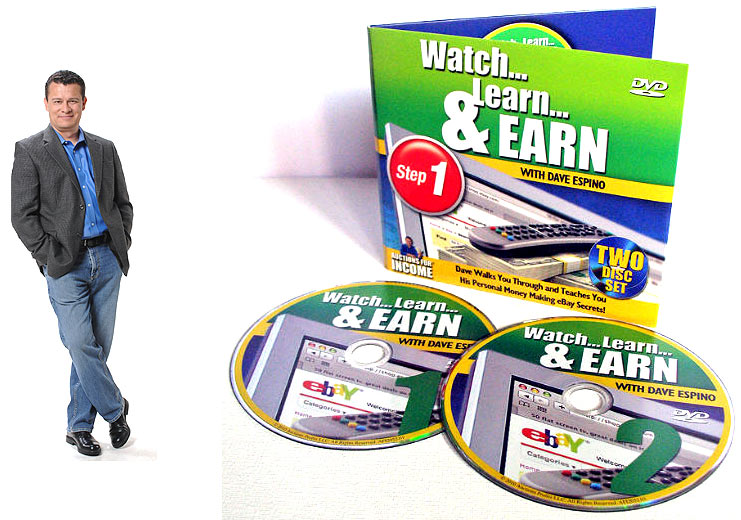 Hi there!
The DVD set you see above is very special.
It's special because it shows you, easy-to-follow steps to making BIG MONEY on eBay…
…And now YOU can have it for FREE, as my gift to you. 
Yes, I am giving YOU a brand-new copy of my "Watch, Learn and Earn" 2-DVD set for FREE.
(it's like having a top eBay expert take you, step-by-step through the process of making money – these videos make it so easy to do!)
When you own this DVD set, you'll suddenly have a new and very "real" way to make money "on demand"! 
Included in DVD 1 are the following BEGINNER videos:
Getting Started

Mastering The Basics

Photography

Getting Paid
Included in DISC 2 are the following ADVANCED videos:
9 Simple Ways To Maximize Profits

Real-World $10,000 A Month Example

Dave's Proven Listing Process For Maximum Profits

Dave's Advanced eBay Income Strategies
These 2 DVDs are filled with valuable money-making tips that will get you making money on eBay the RIGHT WAY!
So, why am I giving away my proven eBay system for FREE?
It's simple, we are no longer promoting this DVD set on TV, but we still have a few hundred copies in stock.
So, rather than let these amazing DVDs just sit in our warehouse, we thought it would be better to distribute them to people who are serious about their financial success.
And, just because we're giving them away does NOT mean that they aren't extremely valuable!
In fact, these are powerful insider secrets that have resulted in many six-figure success stories and now they are yours, FREE! (just help us get them to you by covering the shipping / handling)
Just take a look at a few of my top students below – these success stories are ordinary people who simply followed the easy steps to SIX-FIGURE INCOMES!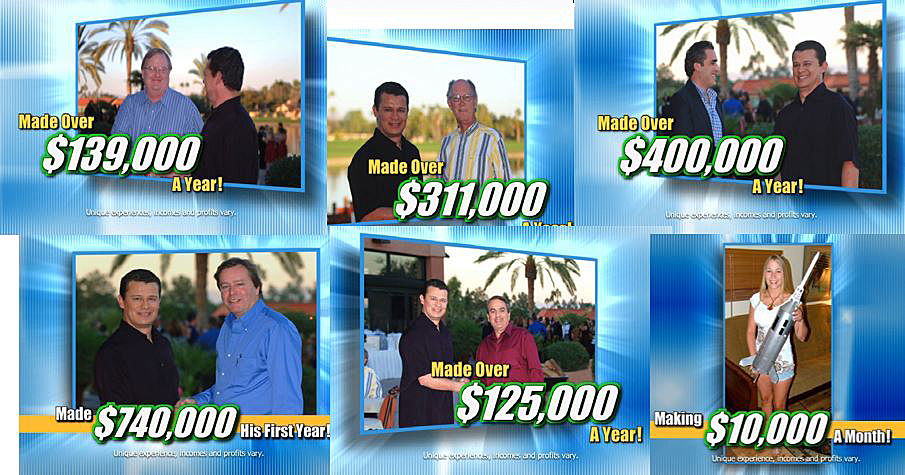 This is the ultimate way to make BIG MONEY on eBay… 
Get this DVD set today and you can be making a GREAT income from home, literally within days of receiving it! 
This eBay 2-DVD set is yours FREE!
(a $49.95 value)

You just pay $6 shipping / handling to get it to you!