Are You Making These 5 Mistakes
In Your Small / Medium Business?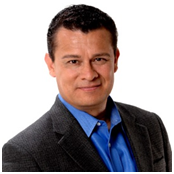 Many people know me as the eBay Infomercial guy – and it's true, I did appear on an eBay Infomercial for over 11 years – on all major cable stations!
But what a lot of people don't know is that I have been quietly helping many small / medium business owners achieve great sales & revenue results over the last 7 years through the power of Internet Marketing!
The Internet can seem complicated, but the truth is, once you know how to use it to your benefit, it actually makes marketing a lot easier!
And, I'm here to show you how!
Whether you own a small, mom & pop store or own a chain of restaurants, you can apply these strategies to your business and see massive results!
This series is for you if you own a business in:
Real Estate
Restaurant
Contractor (carpet cleaning, HVAC, roofing, plumbing, electrical, etc)
Loan Specialists
Catering
Medical Profession
Landscaping
Insurance Profession
Legal Profession
Wedding Photographer / Videographer
Therapists
Chiropractors
Etc.
I've identified 5 major mistakes that most business owners make.
More importantly, these 5 mistakes or "blind spots" also happen to be 5 areas that can be powerfully leveraged for massive and dramatic improvements in business!
If you own a business (of any kind) and you want to see massive improvements in your sales, then this is the course for you.
Think of it as a Major Marketing Makeover for your business!
I will be presenting this course over a 5-week webinar series (each session will also be recorded for future viewing) and it's going to be powerful!
It's called
The Leveraged Business Growth System
In this 5-week series, we will be covering:
Week One –Intro / Overview – How Data-Driven Decisions And Solid Market Analysis Can Ensure Your Success
Leverage Point – Knowing Your Customers So Well That You Know Exactly Where To Find Them And Which Psychological Buttons To Push Can Dramatically Increase Your Sales
In this session, you will discover a variety of proven ways to analyze your market so that you can communicate better with your market. (in advertising, websites, brochures, and in person)
Market Analysis and Data Driven Decisions are at the foundation of everything we will do from this point on.
Week Two – How To Precisely Target Your Traffic For Maximum Conversions / Sales
Leverage Point – Advertising Only Where Your Highest Value Customers Are Can Dramatically Increase Your Profitability
In Week Two, you will discover how to use the Market Analysis results from Week One to precisely find and target your prime market for online advertising.
The Internet offers some of the best, most targeted ways to reach your customers and in this session you'll learn all about how to best "reach out and sell them"!
Week Three – Crafting A Marketing Message That Sells
Leverage Point – Creating Communications That Convert Into Massive Sales Can Explode Your Sales Results By As Much As 700%
In Week Three, you will discover the most powerful ways to communicate the benefits of your product.
You will build a "Customer Avatar" and use that to determine your messaging strategy.
Now that you have a deep awareness of who your prime customer is, you will be able to speak to that customer's needs and desires in such a way that they will more readily buy from you.
Week Four – The Fortune Is In The Follow Up – Setting Your Follow Up On Auto-Pilot
Leverage Point – Creating Powerful & Automated Follow Up Sequences So That Every Sale That Can Be Made, IS Made!
In Week Four, you will discover several powerful ways to set automated follow up systems.
We all know that the fortune is in the follow up, but how many of us actually have a system in place to do so?
How would you like to AUTOMATE the process of follow up so that you have ongoing clients and customers coming to you on an ongoing basis – customers you don't have to seek out or hire salespeople to go out and get? Now you can!
In this session, you'll learn about email autoresponders, SMS follow up systems and retargeting.
Week Five –Your Sales Process
Leverage Point – How To Build Highly-Profitable Sales Funnels For Your Business So That You Dramatically Increase Revenues And Reduce Losses.
Your sales process determines your profits and long term business sustainability.
In Week Five, you will learn all about Sales Funnels and how to set up a sales process for your business that leaves nothing to chance.
Your sales process begins with the initial contact made with the prospect and ends with turning that prospect into a customer and then into a happy repeat customer!
This will be an eye-opening session filled with highly profitable strategies!
Register for this 5-week webinar series today – you'll be glad you dThe webinar series begins on Wednesday, May 14th but seats are limited. (We are using GoToWebinar)
And, when you order today, you will also get the video recordings of the webinars for your future reference.
This series, once completed, will be sold for $997, but today, since you are on my preferred customer list, you get the PRE-LAUNCH SPECIAL – the webinar series PLUS the video recordings for only:
$97 Special

But there is limited seating in the webinar, so be sure to order now.