The World's Most Perfect Business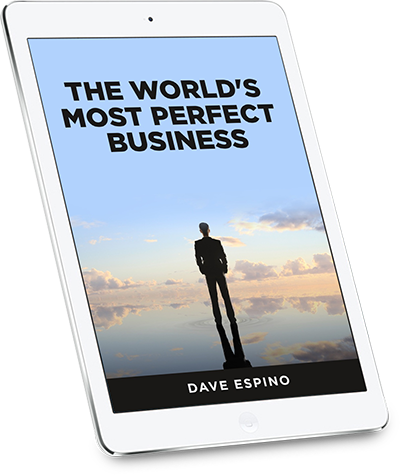 Free Book Reveals
How To Turn
Your "Superpower"
Into A Massive, Passive Income
Through Online Courses!
Welcome and thanks for visiting!

I'm Dave Espino and I am committed to helping you succeed with your own "How-To" video courses!
I help you leverage who you are so you can live your best life!
Why learn from me? Well, I've sold over $140 million of my own "How-To" video courses and related services, so I'm pretty qualified to help you with YOUR "How-To" video courses!
Dave Espino
The second episode of Auction Hunters (on Spike TV, Tuesdays at 10 pm PST) showed Allen and Ton driving to San Bernardino.
Once again, the show takes a fun, yet educational approach to storage unit auctions by defining some of the lingo used in storage unit auctions and again showing the cool goodies that the Auction Hunters are able to buy.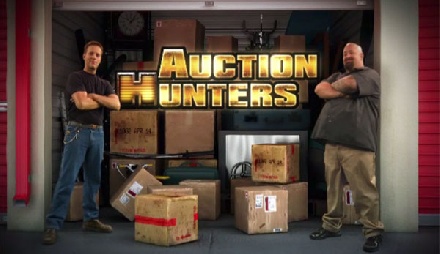 On the way to the unit, they talk about how it's a good idea to go to storage auctions in older communities because it increases the chances of landing some older things.
Another good point is made when a room is opened up and the items are neatly stacked and cleanly positioned in the unit. Allen says that these units show more promise because the people took great care in placing the items in the unit as opposed to units that have items haphazardly "thrown in".
In one of the units, the Auction Hunters see military bags – Khaki green bags – and see this as a clue that a military person owned the abandoned unit. The further insinuation from this clue is that military people travel and therefore there could possibly be items from around the world.
This points out one key point about sizing up storage unit auctions – you have to think like a detective and look for clues wherever you can find them – and, you have to do this in a matter of a minute or two because that's really all the time you have to look at the unit before the bidding starts!
The "military bag unit" is purchased for $375 and the estimated value of the items in it is $825. (the items include some Morgan silver dollars, an antique "Pepperbox" gun and some antique handcuffs)
Then the guys go to the next unit which they call the "Salon unit" because it contains professional hair dryers.
In this unit, they determine that one of the bidders is a "whale" a bidder with a lot of money who will stop at nothing to win the bid. (I've seen this guy at some of the storage auctions I've attended in the L.A. area and he's no whale, he's just a guy who wanted the unit)
Once deciding on their highest bid, they decide to "drop the room on him", which in storage unit lingo means bid it up high so that the "whale" spends all his money and can't come back and bid again on another unit that day.
(I don't really see the logic in this – the so-called whale can obviously back off whenever he feels like it)
So they go to the next unit and find a unit that no one wants to bid on.
It has only a few items in it and the items do not look like they have much value, but on a hunch, Allen decides to bid $1 and gets it.
They end up turning $1 into $365 because there are some old Lionel Trains and a Christmas tree in there that add up to some decent money.
This show is a lot of fun to watch and goes to show that, if you do it right, storage unit auctions can be a good way to make some money!
If you want to learn how to make money with storage unit auctions with my eBay video training, be sure to CLICK HERE.