Wanted:
eBay / Amazon Protege
Check out this early testimonial for the 
Beyond eBay Protegè Program home-study coaching program!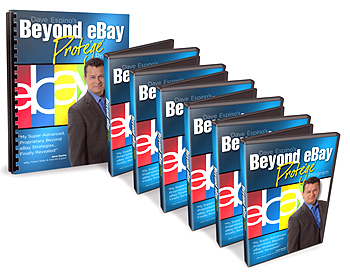 "Hi Dave,

Got the DVDs today and (10 cups of coffee later) just finished the last one.

My mind is racing and I'm shaking with excitement. (probably all that coffee actually…LOL)
Just when I thought I knew it all and was ready to give up, you came along and revived my enthusiasm.

I'm so glad you made this available to me. I really got some great ideas from this.

I will keep you posted on my successes. I can't wait to get started!"


John

Questions? Contact Us