Dave Espino, eBay Expert, Has Appeared On The Following TV Stations…
WANTED: eBay Protégé
Give me 6 weeks and I will turn you into an "eBay MASTER"
capable of making thousands of dollars – at will…
"This is a limited-time opportunity to become my protégé and discover ALL of my
secrets to eBay mastery (including my most powerful secrets that I have never
revealed before) and make thousands upon thousands in the process while
creating a new life for yourself!"
From the Desk of Dave Espino: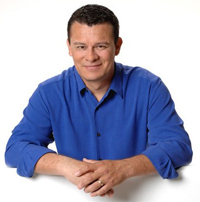 Dear friend,
If you are a successful eBay seller, then this letter is NOT for you.
That's because I'm looking for 10 people who have NOT achieved the eBay success they believe they deserve yet.
I don't care if you're brand-new to eBay (or if you've been at it for years) and for whatever reason, you've failed to "crack the code" to eBay profits.
If you intensely desire to own a profitable online business (but you just haven't turned a profit yet), please read on…
"I am finally revealing every step of my top-secret system that makes me multi-thousands a month on eBay, in only a few hours a week and I will walk you through it so YOU CAN DO THE SAME!"
I am deeply committed to helping people achieve massive success on eBay and I want to take 10 people by the hand and walk them through the steps to developing a highly profitable eBay business that earns AT LEAST $1,000 a month… month after month and year after year.
In fact, I am committed to helping these 10 people
build their successful eBay business…
…beginning with a 6 week intensive webinar training and
6 follow up one-on-one calls as well as with
an additional 52 weeks of my personal follow up!

The catch is, I only want to work with people who, up until this point, have experienced very little or no success on eBay. (You'll see why in just a bit…)
You see, I have a proven system for turning eBay into my very own ATM – it's like my computer is an automatic teller machine that spits out cash, week after week, month after month and year after year – and has been doing so for me for over 12 years now!
You know, I do a lot of marketing on the Internet and I am involved in a wide variety of niche businesses online – outside of eBay.
But my eBay income has been the most steady and the most consistent way that I have made money – of all my various income streams!
And you know what? It really isn't that hard for you to replicate what I do – but you have to know the secrets…
But why take my word for it? Why not experience this excitement for yourself?
Now, for the first time ever,
you can work directly with me
and gain top-secret access to my simple, proven system
for making

REAL MONEY

on eBay
Here's how this is going to work: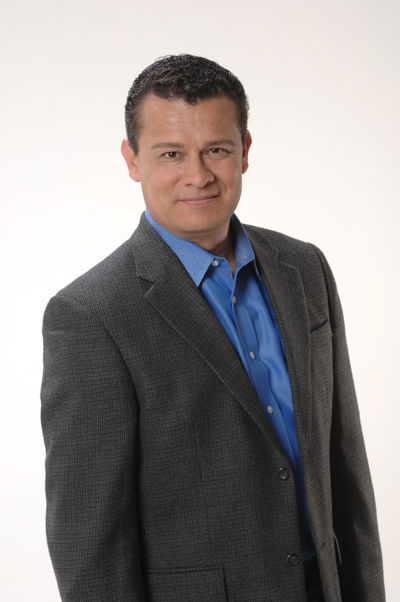 First off, I can only allow 10 people to take advantage of this opportunity.
I wish I could accept more, but in order to give the serious, individual attention that is required, 10 is the absolute max I can work with.
The program is called my "Beyond eBay Protégé Program" and its primary focus is… getting you to earn your FIRST THOUSANDS A MONTH on eBay.
And the truth is, once you know the secrets to earning your initial $1,000 a month on eBay, you'll see that all you have to do is more of the same – it really isn't that difficult to grow your income well beyond that!
(And as you're about to see, I'm going to show you every single element of my proven, successful eBay business so that you can't help but WIN…)
If you manage to secure one of the 10 coveted spots, here's what you'll receive as soon as the program begins:
6 weeks of LIVE Webinar Training – I will walk you through every aspect of my proven eBay business!

6 weeks of personal phone coaching by me

A "Top Secret" website – built for you – that is a "product-sourcing machine" and attracts high-profit eBay products to you (I've never revealed this strategy to anyone!)

A full year of weekly email support – got a question? Ask me via email – for an entire year!

Free access to my future webinars
I want to show you – in more detail – what you will get when you become one of my Beyond eBay Protégés.
But first, let me tell you why I have a unique advantage over the majority of eBay sellers.
It's simple, I have developed a powerful SYSTEM that
does 3 things and does these 3 things extremely well!
My proven system:
1. Is an automated way to…

2. Attract hundreds of high-profit products that…

3. Enjoy very little competition on eBay!
That, my friend, is what we call an
eBay Powerseller Trifecta!
This is every eBay Powerseller's DREAM; they just don't know how to achieve it!
Well, you know what? I do.
You see, ever since I started on eBay, I've focused on high-profit – high demand items.
These items are the BEST ITEMS TO SELL on eBay…
but no one knows how to access them on an automated
and continuous basis
to ensure MASSIVE PROFITS and a SOLID eBay BUSINESS!
The types of items that enjoy high-demand / high-profit status are many:
For example:
Collectibles (of just about any kind)
Sports Memorabilia
Vintage, unique items
Nostalgia items
Out-of-stock items that are highly prized
And many more…
These are the types of items that people will gladly pay GREAT MONEY for and which – for most people (but not for you, when you know my system!) are difficult to find.
Let me share with you 4 REASONS why collectibles (and similar high-demand items) are the perfect eBay product:

1. When you sell collectibles on eBay, you are selling a highly-desirable, "hard-to-find" product that collectors (who have plenty of disposable income) will gladly pay you BIG money for!
2. Most eBay sellers don't even think about getting into collectibles. (only because they don't know how) I'll walk you through my proven strategies that will create a continuous flow of high-profit collectibles coming to you!
3. Imagine having an eBay business with VERY LITTLE TO ZERO COMPETITION? (I'll show you how)
4. When you sell collectibles on eBay, not only do you GET PAID IMMEDIATELY… but your customers treat you like GOLD! (That's because collectors are passionate about what they collect and you are now their SOURCE for more of the same!
There are so many more benefits to selling collectibles on eBay that I don't have time to get into here, but once you're in, we will cover them in much more detail!
Let's take a closer look at what you get when you become one of the 10 "Beyond eBay Protégé Program" members:
6 Weeks Of LIVE Webinar Training By Dave Espino
(Value of 6 weeks of webinars teaching Dave's system: $1,500)
6 Weeks Of Personalized, One-On-One phone coaching with Dave Espino
(Value of 6 weeks of one-on-one phone coaching sessions: $3,000)
These two elements are at the heart of my "Beyond eBay Protégé Program" and they complement each other.
The webinars will cover the strategies in detail and then, in our one-on-one phone calls, you and I will work directly to implement what was covered in the webinars!
Week One
A Walkthrough Of My Entire Advanced eBay Sourcing And Selling System
Prepare for your mind to be blown!That's because this first session contains strategies that I have never revealed to anyone but my closest advisors.This is the best proprietary eBay Powerseller information that I've developed over 12 years of successful eBay selling and Internet Marketing training.These are the same strategies and methods that have made me as much as $15,000 a week with my eBay and online sales!
Here's just SOME of what will be revealed to you in this very first session:
A walkthrough of every aspect of my "Beyond eBay" system including how I discovered this simple way to turn a $1,200 a week eBay income into $15,000 a week by simply going "Beyond eBay"
My never-before-revealed SYSTEM that utilizes a simple, but extremely unique website and turns it into a powerful, product sourcing machine that automatically attracts high-profit products to you "like bees to honey" so you never have to put any more time or effort into product sourcing again! (your personalized version of this powerful website IS INCLUDED in your Protégé program!)
My advanced strategies for listing, photographing and shipping that will make your eBay life so much easier – saving you time and making you more money..
My "hybrid strategies" that combine high-level eBay selling methods with high-level Internet Marketing techniques, so you will get the inside information that only you and very few other eBay sellers will ever know!
Bottom line, you will experience a never-before-seen look into my entire advanced eBay sourcing and selling system.
Also In Week One…
Finding Your Money-Making, High-Profit Product Line
In this segment of Session One, we'll work together to find YOUR high-profit product line.We will take two different approaches to this.
We will see if there are any high-profit products that relate to your existing interests and hobbies.
We will conduct research using several online research tools to find the best, high-demand, high-profit niches you can make money with on eBay!
In this week's One-On-One Phone Session with Dave:
In this one-on-one, personalized phone coaching session, I will work with you personally to define several possible niches that you can turn into your main income stream on eBay.
We will also define several other high-profit methods for developing new income streams on eBay.
==========================================================
Week Two
Multiple Ways To Source The Highest-Profit, Money-Making Products
In this week's webinar, I will show you my top product sourcing strategies – strategies that are PROVEN to make you money!
What is my proven way to generate a constant flow of high-profit products and put your product sourcing "on autopilot"?
My proven local auction formula – simple ways to BUY LOW at local and smaller online auctions and SELL HIGH on eBay, Amazon and Craigslist…
How to easily make money on eBay with no money invested in product…
My insider, high-profit Craigslist strategies – another super-powerful way to put your product-sourcing on AUTOPILOT!
My absolute BEST and top-secret, product-sourcing strategy revealed…
How to get products for FREE that you can quickly and easily resell on eBay, Amazon, Half.com etc.!
After this session, you will know so many powerful ways to continuously source high-profit products that you'll never worry about finding high-profit products to sell, ever again!
You'll be SO EXCITED to get your share of these high-profit products and to make thousands a week with your new-found knowledge!
Week Two – Your One-On-One Phone Session With Dave:
In this personalized, one-on-one coaching session, I will work with you to create a game plan for action.
Together, we will consider the high-profit product sourcing strategies that I've laid out in my presentation and determine the best product-sourcing strategies for YOUR particular personality.
Then, we will develop a step-by-step plan of action for you that will lead to success!
This will be followed up by accountability sessions in future one-on-one calls.
==========================================================
Week Three
How To Apply My Strategy Of eBay Maximization To Your Business
In this webinar segment, I will illustrate my strategy of maximization.
This will be an eye-opening look into how you can use my proven maximization strategies in your eBay business so that you get the most return – with the least effort.
I will reveal how time is actually worth more than money and how saving time through maximization methods and newfound efficiencies will allow you to create more money.
You will discover how I use my maximization strategy throughout my eBay business:
How to maximize your product sourcing
How to maximize your listing process (descriptions, photos, listing scheduling)
How to maximize your long-term customer acquisition
Session Three – Your One-On-One Phone Session With Dave:
In this one-on-one personalized coaching session, I will work with you to practically apply my maximization strategies to your business.
By implementing these strategies, you will maximize every aspect of your eBay business and then immediately begin to make more money with less time and effort.
==========================================================
Week Four
My Powerful "Beyond eBay" Strategy And How To Apply It To Your Business For MASSIVE PROFITS!
Years ago, I wrote the book – Beyond eBay.
This book outlined a simple, yet powerful way to develop an ongoing customer base and then be able to sell to them over and over again.
This one strategy took my eBay business from $1,200 a week to as much as $15,000 a week in sales on eBay!
In showing you my Beyond eBay strategy, I will reveal:
How this one strategy took my business from a humble $1,200 a month – to $1,200 a week – to $15,000 a week!
How my "Beyond eBay" strategy works to instantly increase the number of watchers, number of bids, amount of bids and ending values of ALL YOUR LISTINGS! (bottom line – you make a heck of a lot more money!)
How my "Beyond eBay" strategy also allows you to take your business "off-eBay" and onto your own eCommerce website – this simple strategy made me tons of money with a lot less hassle!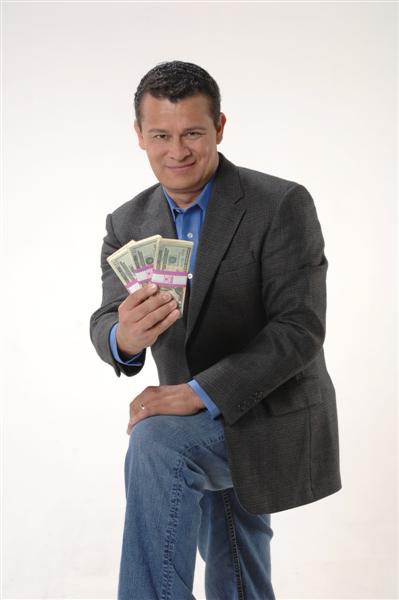 Sadly, a few years ago, some changes occurred that rendered this strategy obsolete.
But recently, I discovered that I can use my Beyond eBay strategy AGAIN and I am using it again to build my LONG-TERM profits and an ONGOING FUTURE BUSINESS!
Not only is this strategy a powerful way to make more money in the short term, but it can also be a powerful way to build an online business OUTSIDE OF EBAY – which is a critically important thing you need to do right now!
In this session, I will not only reveal my Beyond eBay strategy, but I will also show you the one service / website that makes all of this possible once again!
This one strategy alone can be worth hundreds of thousands a year to your online business!
Session Four
Your One-On-One Phone Session With Dave:
In this personalized, one-on-one phone session I will show you how to implement the Beyond eBay system for your own business!
I will show you how to use my Beyond eBay system to build a real, sustainable and long-term business for yourself.
This system alone is worth your investment in my Protégé coaching program because I will show you how to generate sales and profits ON eBay as well as OUTSIDE OF eBay!
==========================================================
Week Five
The Psychology Of Buying & Negotiating
All About Buying Collectibles
How To Safely Buy Collectibles From Across The Country
In this webinar session, I will reveal my negotiating tactics and I will also reveal my system for sourcing collectibles from all over the Country!
I have perfected this system over 12 years of buying and selling!
In this session, you will get a crash course in how to negotiate for, buy and access all kinds of high-profit collectibles – products that have the highest demand AND the highest customer satisfaction…
You will also discover how I acquire high-profit collectibles from people all over the Country and how I do it safely and securely – every single time – so you never have to worry about getting ripped off or scammed!
By doing it my way, not only will you be able to access collectibles from all over the U.S., but you will be doing it safely and securely and with NO RISK!
Session Five – Your One-On-One Phone Session With Dave:
In this personalized, one-on-one phone session, we will work on your negotiating & collectibles acquiring skills.
I will also walk you through my strategy for buying collectibles safely across the Country so you reduce your risk to ZERO and make more money by accessing collectibles from all over the United States, not just your local area!
==========================================================
Week Six
My Super-Advanced, Top-Secret, Product-Sourcing Strategy
(NOTE: This session utilizes a very powerful website that I will have my personal web designer create for you. This is a custom-built website that is the KEY COMPONENT of this strategy! Value of unique website: Priceless / $5,000)
In this session, I will reveal my ABSOLUTE, TOP-SECRET, PRODUCT-SOURCING STRATEGY that I have never revealed, anywhere, before!
Because it is TOP-SECRET and SO EFFECTIVE at generating profits for you, I simply cannot say very much about it here.
(In fact, if you are chosen for my "Beyond eBay Protégé Program", you'll be required to sign a Non-Disclosure Agreement so that this advanced strategy STAYS TOP-SECRET.
This strategy is SO VALUABLE TO ME, that you will be required to sign the following 2 documents:
Non-Disclosure Agreement (NDA)
Non-Compete Agreement
Once these 2 agreements are signed, you will also receive a license giving you the "personal rights" to use this advanced, proprietary idea for your business as long as you agree not to compete in my particular niche.
I know it seems like unnecessary paperwork, but these documents are critical as a way to protect my powerful strategy.
This will protect both you and I from competition and the bottom line is – I feel so strongly about this that I simply cannot allow you into the Protégé Program without these 2 documents signed.
So, what exactly is this strategy?
Without giving too much away, it is a very powerful way to use a unique web strategy that gets high-profit collectibles COMING TO YOU!
Unfortunately, that's all I can say about it right here. Sorry.
This is absolutely my greatest eBay discovery and I have never revealed it before – and may never reveal it again.
You will be among the first to know about and get access to the EXACT SYSTEM I USE RIGHT NOW that generates thousands of dollars a week, PART-TIME.
Session Six – Your One-On-One Phone Session With Dave:
In this one-on-one phone call, I will walk you through THIS powerful web strategy.
I will show you exactly how it works and how YOURS will work for you to bring you tons of high-profit collectibles that you can easily buy to resell.
And, I will also walk you though my entire system and will show you exactly how it works to DRAW COLLECTIBLES IN so that you can make all the money you want to make.
And, we will also lay the groundwork for YOUR VERSION of this profit-producing web strategy so that you'll know exactly how to use it to make all the money you want to make!
In fact, you might be so flooded with deals that you may even need to get a financial partner to help you buy up all the collectibles that come your way!
With this final session, you will receive a very special and uniquely designed website that will be the nucleus of this product-sourcing system! (Website value: $5,000)

A Powerful, Uniquely-Designed Website Which Will BRING COLLECTIBLES TO YOU!
(I can't say very much about it here – this is one of my most closely-guarded eBay secrets and when you become one of the Protégés, you will receive a completely built automated, product-sourcing machine)
When you qualify, you get all this:
6 Weeks of Focused Webinar Training – presented by me ($4,500 value)
6 Weeks of Focused One-On-One coaching calls with me ($3,000 value)
A fully automated, product-sourcing machine (website) designed by my personal web designer according to my unique specs ($5,000 value)
52 weeks of once a week, ongoing email support ($2,500 value)
Most importantly, you get my 12 years of in-the-trenches, eBay and Internet Marketing hybrid experience, which you will not find anywhere! (value: priceless)
And you get it all – a $15,000 value – for only $2,500
(or two monthly payments of $1,500. Additionally, alternate payment arrangements may be made – through mutual agreement. Note: Failure to make a second payment will cause you to forfeit the rights to having the powerful website built for you as well as the remaining scheduled webinar and coaching sessions)
This is a limited-time offer and may never be repeated again, so don't delay.
Here's how to see if you qualify for Dave Espino's "Beyond eBay Protégé Program":
You must already know how to list / sell on eBay. This is NOT a beginner's course! So we will not have time to show you how to get started or how to list an item.
You must be committed to do the work necessary for success!
You must be willing to sign a Non-Disclosure Agreement with a Non-Compete Clause to protect these trade secrets.
You must be available for weekly phone coaching calls with me – since the calls are directly related to the weekly webinars.
What's My Next Step?
Your next step is simple…


Email me a brief explanation (a short essay – a few paragraphs) describing why you believe you are a great candidate for my "Beyond eBay Protégé Program".
I will review each candidate personally and will reply to you within 24 hours to let you know if you're in.
Once you are in, I will send you a payment invoice – payment can be made via any major credit / debit card (or via PayPal) and is required within 72 hours of acceptance into the program. (I can make adjustments as to these time requirements at my discretion)
We will begin this exciting adventure (and the very first webinar in the program) on September 20th at 9 PM EST with follow up, personal, one-on-one phone calls to be scheduled separately via email.
I am extremely excited to be sharing my complete system with you and I know that you will enjoy valuable new skills as you work through this program.
I look forward to working side by side with you to create an eBay income that will serve you and your family for many decades to come!
All essays may be submitted by using the "Contact Us" link below!
FTC REQUIRED DISCLAIMER: Income examples are representative of some of the most successful participants in the program. Some individuals purchasing the program may make little or NO MONEY AT ALL. These claims are not a guarantee of your income, nor are they typical of average participants. Individual results will vary greatly and in accordance to your input, determination, hard work, and ability to follow directions.
Results will vary by person.