I am proud and excited to announce the world debut of my brand-new Homebased Businessowner Monthly Newsletter!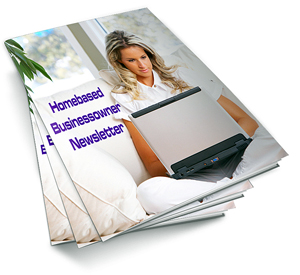 I've worked hard to create the best, high-quality newsletter, filled with amazing content for YOU, my loyal subscribers.
Every month, I will be bringing you the best tips, strategies, articles, new, reviews, interviews and more – straight to your inbox, for free. (subscription details are inside this first newsletter)
In this debut issue, I reveal:
The amazing $35,000 find that this young man picked up for only $5.99 at his local Goodwill store in Phoenix.
The brand new ecommerce platform that is poised to give eBay and Amazon a run for their money. (they've already raised multi-millions)
This young lady made so much teaching online that she was able to earn a down payment on a house!
Feature Article: The months old (brand-new) social network that PAYS YOU for posting! (Ever received a check from Facebook? Yeah, me neither… But this site will send you checks!)
Get My Brand-New Homebased Businessowner Newsletter. Check it out at this link:
You're going to love this!
PS: If you'd like to subscribe to this exciting newsletter, just visit the link below and you will get my Free Report as well as begin receiving the new Newsletter!
http://www.homebasedbusinessowner.com/freereport