Often, when watching a reality TV show, you have to wonder how much of it is "real" and how much of it is scripted.
The new Storage Wars TV show (on A & E) is one of those that has a lot of people wondering.
It seems a little hard to believe that you could find so many exciting treasures that are worth so much money in a simple, abandoned storage unit.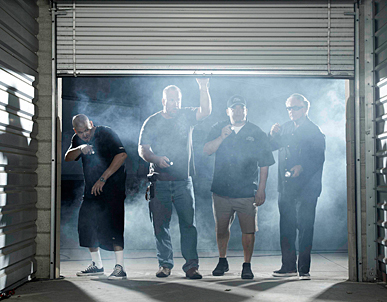 But you know what? I've been buying at storage auctions for almost 9 years now and I've found my share of high profit collectibles, too!
In fact, just the other day I sold an unused ticket to the 1962 Rose Bowl game that I had acquired in a storage auction a few years ago and never sold. I dug up a few more items from storage unit auctions I had bought in the past and listed them. I was shocked when this one ticket sold for over $180! (I had already made $4,100 on all the other things out of that unit back then, so this item was just "gravy"! Storage unit auctions are the gift that keep on giving!)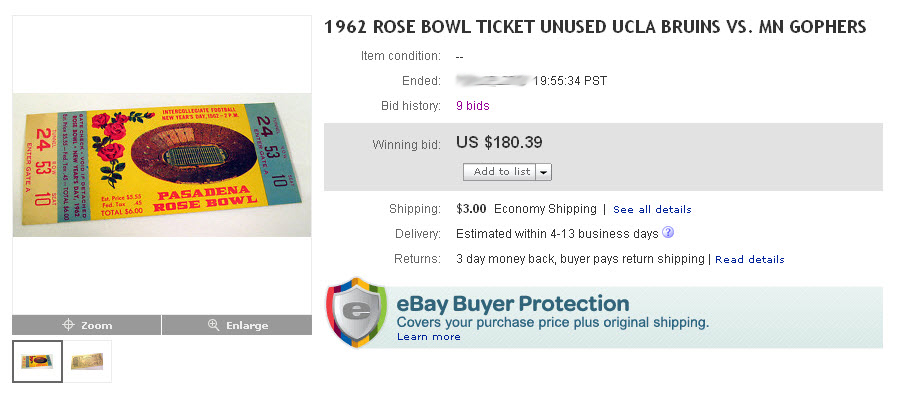 Because of storage auctions, I've turned a $350 unit into $4,400 by flipping the items on eBay and craigslist.
In my very first storage auction, I turned a $700 unit into $5,000 by flipping the items.
I've found a motorcycle frame that I got $400 for.
In one storage unit auction, I found cash (coins and bills) from various countries.
I've found all kinds of rare and collectible items:
Vintage Coca Cola machine
Rare political memorabilia
Proof Sets (coins)
Large high-end aquarium
Volkswagen Bus (paid $300)
First Edition Books (sold for $2,200)
Etc.
So, when I watch a TV show like Storage Wars, I am not only entertained, but I am also taking notes – for the next time I go to a storage auction!
And I can assure you that the kinds of deals they are making are real.
Does this mean that every storage unit will contain a room full of valuable treasures? Of course not! But if you know what to look for, you can definitely tip the odds of making GREAT MONEY in your favor!
I skip past most of the units I see – most units are full of junk and of course, these wouldn't make for very exciting TV, now would they?
You really have to know what you're looking for if you plan to do any kind of storage auction hunting.
I believe that storage unit auctions are the last great treasure hunt for eBay sellers and recently, I produced a brand new video training all about making money with storage auctions. It goes into detail on how the storage auctions work, what to look for and how to make sure these storage auctions are profitable for you.
My brand-new video course is called "Insider Secrets To Making Money With Storage Auctions" and it is an "A to Z" MASTER COURSE on how to make money with storage unit auctions!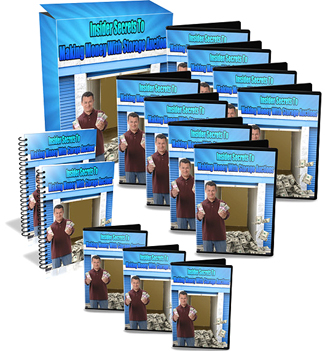 As I write this, I just made another $3,400 this weekend – all with collectibles that I acquired using these exact strategies – so I can guarantee that these are proven strategies that really work – they have worked for me for 11 years and I KNOW they will work for you!
You know, there is a crop of new TV shows that have exploded in popularity this year:
American Pickers
Pawn Stars
Storage Wars
Auction Hunters
Auction Kings
Auctioneers
Cash & Cari
All of these new shows have something in common: they all showcase the huge profits that can be made with collectibles!
In my new video training, I will show you exactly how I do it – how I make as much as $15,000 a month in the collectibles world by finding collectibles in storage auctions and flip them on eBay!
Take a moment to look into this system, it is a proven master course where show you step-by-step how to do this for yourself – so you could make more income and live the lifestyle of freedom and success that you know you deserve.
Click here to discover how to make money with storage auctions!