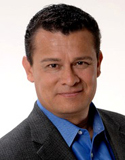 Welcome and thanks for visiting Dave Espino blog!
This is a blog with a purpose – the purpose is to help you succeed in your own business.
Whether you own an eBay business, a home based internet marketing business, a small local business or even a mid-sized company, this is where you will get the latest info and the hottest strategies for success with your business.
My name is Dave Espino and, together with my team, my commitment is to serve you by providing the best information possible for entrepreneurs.
Be sure to register for our email updates where you will be invited to upcoming webinars and where you'll be registered to receive free reports that can help you in your business.
I wish you all the success you're willing to work for!
Dave Espino