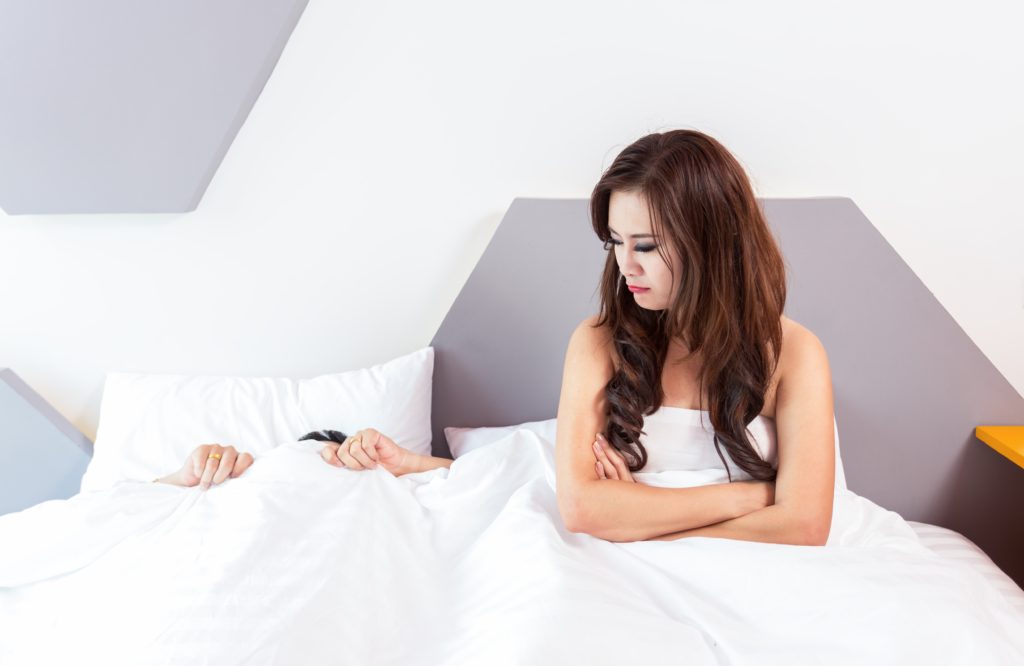 I used to lose sleep worrying about my bills.
Then I discovered how to get paid while I sleep…
…And now I sleep like a baby.
Have you ever lost sleep worrying about your bills?
Have you ever tossed and turned in bed at night wondering how you were going to get those aggravating bills paid? Or how you're going to keep the bill collectors off your back, nervous and afraid of that next phone call or how you're going to keep the electricity on for your family?
Have you ever wondered why the bills seem to come in faster and faster each month, or why there always seems to be too much "month" left at the end of your "money"?
Well, let me tell you, I've been there.
Right after the Great Recession of 2008, we were struggling financially and the bills were piling up faster than I could pay them.
Bill collectors were calling constantly… I was afraid to answer my phone.
I would be so stressed about the rough financial situation we were in that I could not sleep at night.
Every night, I would toss and turn and nothing seemed to help…
I literally prayed for an opportunity to take "what I knew" (the experience, skills and knowledge I had accumulated over many years) and turn it into a new business.
A few months later, my prayer was answered when I discovered what I call The World's Most Perfect Business.
What Is The World's Most Perfect Business?
To put it simply, The World's Most Perfect Business is a simple way to turn your "Superpower" (Meaning your knowledge, skills, hobbies and everything you've learned over the years) into a "how to" video course.
When you do this, you suddenly tap into a massive amount of leverage – financial leverage that can pay you far more than any job or business will!
Once you have your "how to" course created, you set up a mini-website that actually does the job of selling your "how to" course for you.
What you've just done is you've just set up a fully automated income system that:
Sells your course to your customers
Collects payment for your course (and deposits it into your account instantly) and
Immediately delivers your course to your customers!
By the way, did you notice that, once you set this system up, you didn't have to do ANYTHING?
That's because your course and mini-website do ALL THE WORK!
This is amazing because now you can just live your life and do whatever you want, while this little money machine is quietly making you a HUGE income.
Isn't that amazing? It is super powerful.
I've been living this amazing lifestyle for several years now and I still can't get over how COOL it is!
I go to sleep at night, and the next day I wake up to $200, $300, $700, $900 – money that came in while I slept.
I go to church, I go out to dinner with my wife. I take my sons out to lunch. I visit my daughter's family in California, I go skateboarding…
No matter what I'm doing in my day to day life, this little money machine is quietly working in the background, sending me payments all day and all night long.
And guess what?
I don't lose sleep over my bills anymore because there's always FAR MORE money than I need to take care of the bills!
This is such an exciting business that I've been fortunate to create many multiple income streams using this business, and you know what?
YOU can do this, too! The truth is ANYONE can do this!
All you need is the right information which I can help you with, and I've made it SUPER EASY for you to get started – just get my FREE BOOK!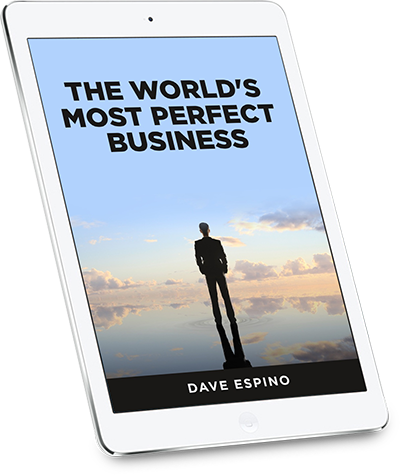 It's called The World's Most Perfect Business and you can get it at the link below:
http://DaveEspino.com/FreeBook
And if you REALLY want to know how this business works, why don't you join me on my LIVE Webinar this Thursday evening?
I'm going to really get into the details and share with you how powerful this business has been for me.
The World's Most Perfect Business has literally made me millions of dollars (while impacting over 770,000 people around the world) and I know it can be super powerful for you, too.
Register for my FREE WEBINAR here:
I look forward to seeing you on the Webinar and God bless!
Get Your Free Gifts Below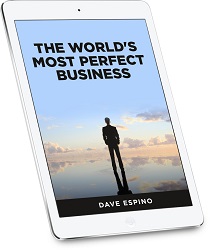 Get your FREE DOWNLOAD of my book, titled: "The World's Most Perfect Business"
To get the free book download, just click on the link below:
http://DaveEspino.com/FreeBook
It's going to blow your mind and open your eyes to the wonderful possibilities and the incredible opportunity you have to make a massive passive income.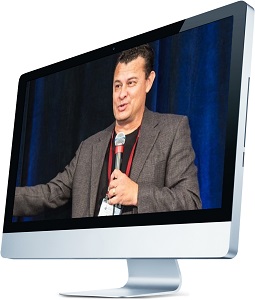 2. Be sure you attend my LIVE webinar, THIS Thursday evening!
In the webinar, I'll show you how I've made millions with The World's Most Perfect Business and how you can, too!
Get the details on this FREE WEBINAR at the link below:
Hope to see you on the webinar – and God bless!