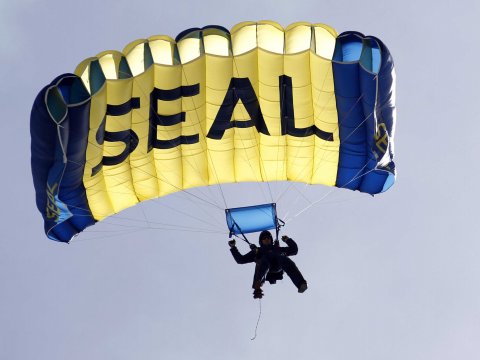 One of the toughest, most demanding things I can think of is the rigors and intensity of becoming and being a Navy SEAL.
I would bet that we can't even begin to understand the hard work and intense practice that it takes to be one of America's finest.
The training that SEAL recruits get into is designed to test their minds, body and spirit to see if they are mentally and physically tough enough to pull of some of the most demanding tasks assigned to anyone in the Navy.
I found it an interesting fact that many military vets end up starting their own business.
Is it any wonder? Many of America's soldiers have been through the crucible of intense training, discipline and supervised risk-taking – perfect training for starting and running your own business!
Here's a great Business Insider article by a former Navy SEAL that shows you his tips for achieving your goals:
http://www.businessinsider.com/a-navy-seals-tips-for-achieving-goals-2014-5