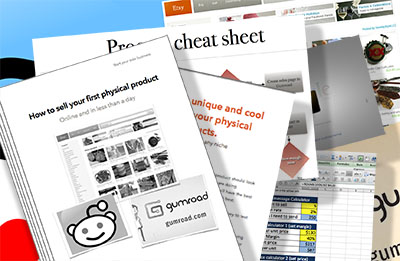 I just finished reviewing a new SYSTEM inside a special report and it is AMAZING!
(I don't want to give you the title of it yet because there are so many exciting, ground-breaking strategies covered in it, that if you ONLY knew the title, you might be tempted to pre-judge it and you'd be losing out, big-time…)
Ok, what if I told you that there was a way to:
Easily research and find new products that are in incredibly high-demand – products that people are literally willing to throw money at you for and are "begging for"?
AND,
What if these products are so new and so exciting and trending, that you would have no competition from other sellers?
And then,
What if I told you that, not only could you find these products easily, but that there's even a system available for you to then find someone who could provide those products quickly and easily for you…
AND,
What if I told you that you could have that person fulfill the product (ship it) FOR YOU? (while you keep the profit)
AND,
What if this was a SYSTEM, that you could duplicate over and over again so that you build a whole portfolio of these exciting, new and highly-profitable products that bring you a passive income, over and over again…
WOW!
Check out Etsy Arbitrage Madness by clicking here
All I can say is, I thought I was good at coming up with "eBay Hacks", but this takes "eBay hacking" to a whole new level!
You have several "systems" in place with this method:
An incredible, genius way to discover the newest trending, highest-demand products you could imagine – products where people are literally begging you to sell to them! (this alone would be an incredible report, by itself!)
A system for easily pairing up that incredible demand with a producer of that product, in essence, private labeling the product for re-sale!
A way to find producers of products that don't even exist yet, (but there's ridiculous demand for) and be the only one offering these products to your market!
A super-easy way to sell these items yourself, OR on eBay or on Amazon! (your choice)
A system for doing all this and then not even having to do any shipping yourself!
Now, I've been doing something similar to this in my eBay business for over 14 years now – I call it my "exclusive drop shipping arrangement", but man, that's NOTHING compared to this very complete and amazing strategy…
You've got to check this out and please, for your sake, take it really seriously. (There are so many ways you can use each of the strategies here – with Amazon, eBay, Etsy, you name it. So, don't just read the report – take some time to really let the strategies sink in and how you can apply them to your different online distribution points)
Because, having actually read and reviewed this product just now, I can truly give this one my highest recommendations for products I've reviewed!
I was so excited when I read this report that I was left wishing that I had come up with these strategies – they are GENIUS!
Check out Etsy Arbitrage Madness by clicking here