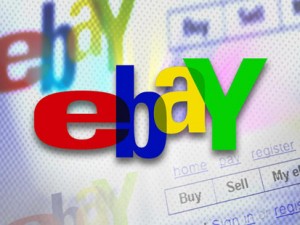 In today's eBay tip I have had some personal experiences recently with successfully selling factory-sealed software CDs.
Here's the tip:
"When launching a new product on eBay, be sure to test different prices, selling formats and listing upgrades to determine the best possible price, format and options to use"
As you may already know from checking out my "How To eBay Your Way To Fast Cash" video training, my main business on eBay involves selling vintage Hot Wheels cars and related accessories.
But recently, I decided to test a new product on eBay. I found this product wholesale, using the same exact product sourcing techniques I teach in my system!
Initially, I did my presale research to determine how the top sellers in this particular niche were doing to get great prices for their software. I then listed this new software product, using a variety of different listing formats, because I wanted to find out for myself what the best format was for this particular product. (I tested an auction listing, a fixed-price listing, an eBay Stores listing and even an eBay Classified Ad listing)
In the process of testing this new product on eBay, I also tried a variety of different listing upgrades, such as Border, Gallery Plus, Featured Plus and Featured First. (Note: as of 6-21-11, some of these upgrades no longer exist)
What I discovered (at least for this particular product) was that a "Good 'Til Canceled" fixed-price listing using the Featured First and Gallery Plus listing upgrades was clearly the best of all worlds, generating eight sales in two days!
Prior to this, utilizing only a fixed-price listing and perhaps a Featured Plus listing upgrade, I was generating about one sale a day. So this is a vast improvement over that!
I would've never known about this massive improvement, had I not tested several different selling formats, and several different listing upgrades…
It's really exciting to see sale after sale pop into my email (and my PayPal account!) over a two-day period.
I believe one of the differences between an average eBay seller and a high-level eBay Powerseller is that the high-level Powerseller is willing to test and experiment with their marketing to improve their results.
They don't just leave well enough alone and list their items on eBay like everyone else, they are constantly striving to improve the speed of their sales, as well as the profitability of their sales.
So when you find a new product that's a winner for you, be sure to list it in a variety of ways – using different formats and different listing upgrades. Keep track of which is which, by using the "Notes" feature in your My eBay page. (Your My eBay page allows you to place a note below each active listing.
By indicating in your note the type of listing upgrade or the type of marketing technique that you are using for that particular listing, you can easily track which marketing technique is performing best with a simple glance at your My eBay page.
I sold over $5,000 worth of this name-brand software on eBay in the first 30 days of discovering it, (and I've sold tens of thousands worth in the months after discovering it!) so I guess you could say I've found a winner. (and, an excellent new income stream on top of my already profitable eBay businesses!)
Once I found a profitable product and a successful eBay marketing technique, my next step was to ramp up the sales of this new product by increasing the number of listings, maximizing the sales on eBay and then looking to other marketplaces to increase sales yet again.
Let me take this moment to encourage you to order my "How To eBay Your Way To Fast Cash" eBay video training system. I've jammed it with a wealth of real-world knowledge and experience and if you really absorb it and take consistent action, I know you can make money! There's a 100% money back guarantee on it, so you really can't lose! Let me take the risk – order "How To eBay Your Way To Fast Cash" today!