The new show Auction Hunters debuted on Spike TV on Tuesday.
The show follows two Auction Hunters, Allen and "Ton" through their adventures in buying storage units at auction. (Most state laws require that the contents of abandoned storage units be auctioned off – usually according to State lien sale laws)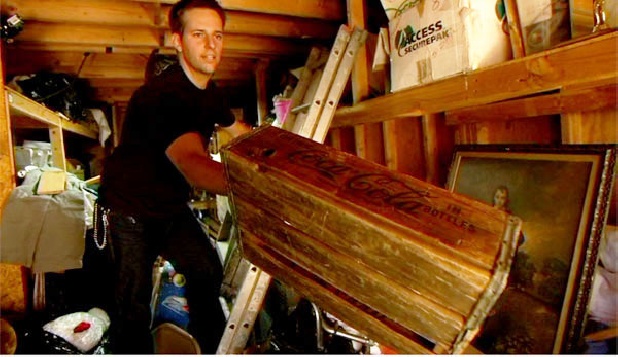 I've been teaching about (and buying) storage auctions for about 11 years, so it was a lot of fun to see this modern-day treasure hunting technique explained and showcased.
(Most of the people who buy storage auctions for a living are not happy about this show. The storage auction "buyers community" is a tight-knit group and they do not like competition – or new blood coming in to possibly "steal" their units)
In this debut episode, the auction hunters end up going to a Los Angeles storage unit auction that is indoors.
Allen says that, when items are stored in a "climate-controlled" facility it means that the people cared more for their items than if they were stored in a traditional outdoor facility.
One of the units being auctioned had its items all shrink-wrapped. Allen said that this could mean those items were professionally moved and if the people paid for professional movers, then the stuff could be good.
The other comment was "Shrink wrapped items are WORTH being shrink wrapped".
So the pair begin to strategize about how much they are willing to pay. The key, they say, is to determine your top price and never veer from that.
When I go to storage auctions, I do the same thing. I size up the value of the items that I CAN see and divide that dollar number in half.
I don't ever go above that number (since you can really only bid on what you can see, anything else is pure speculation) and the bottom line is, this should never be seen as gambling…  it's a business.
At this Los Angeles location, the Auction Hunters spot 8 heavy duty sewing machines which they estimate to be worth about $300 each. So they bid on that unit and win it at $1,150.
The shrink wrap unit ends up being theirs for $850.
In the end, they end up selling several items for a total of $5,850 (on an investment of $2,025) for a profit of $3,825.
While that's not a bad profit, (188%) I like to aim for higher percentage profits.
How do I do it? Simple, I don't buy as many units and I am very careful with the units I do bid on. Sometimes I will go to a whole day of storage auctions without buying a unit because they just don't have the value that I'm looking for.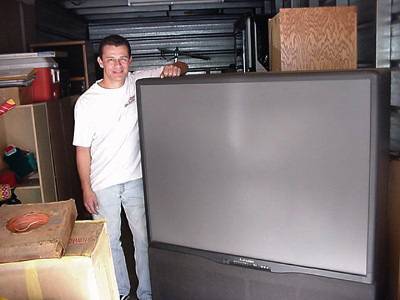 When looking at the unit, something has to grab me to make a bid or I just walk away.
I teach you a lot more about my strategies for making money with storage auctions in my new Storage Auctions Video Course located here:   http://howtomakemoneywithstorageauctions.com