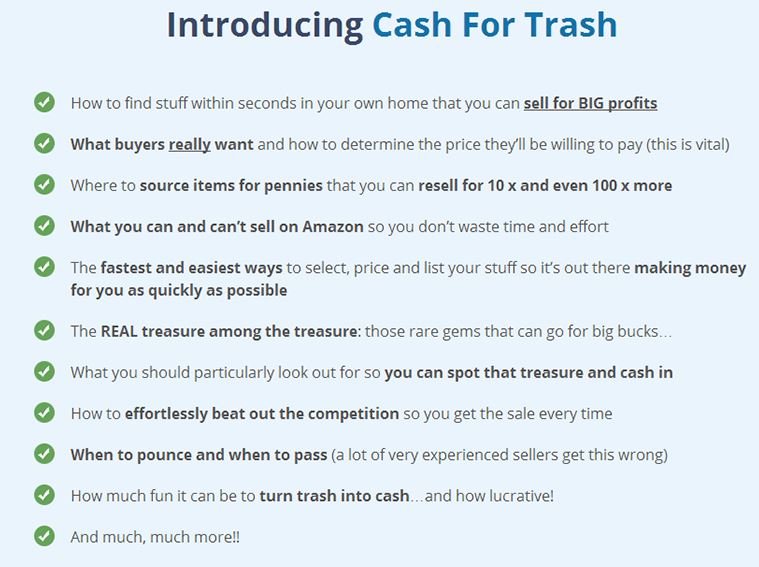 I just finished reading Amanda Craven's latest eBook and course, titled: "How To Turn Your Unwanted Trash Into Amazon Cash!" and once again, I am impressed!
This is an excellent course that shows you how to get started with Amazon's amazing FBA (Fulfillment By Amazon) program.
Amazon has made selling online SUPER SIMPLE by handling all your picking, packing and shipping for you!
This is a groundbreaking program which takes away all the "excuses" for not being successful online – all you have to do is get good at sourcing products and Amanda's new course shows you exactly how to do it.
She actually points you to resources that show you where the goodies are and how you can check your profit margins before you buy, to ensure that you are making money, every time.
Again, if you are already an Amazon FBA veteran, this might be too basic for you (although I believe everyone can benefit from the interesting product sourcing strategies) but if you've NEVER sold on Amazon using FBA, this is the perfect guide to get you started on the right track. (Some of this info sells for several hundred dollars, at least, on other websites)
Check it out right here:
https://www.warriorplus.com/o2/a/xc5bm/0