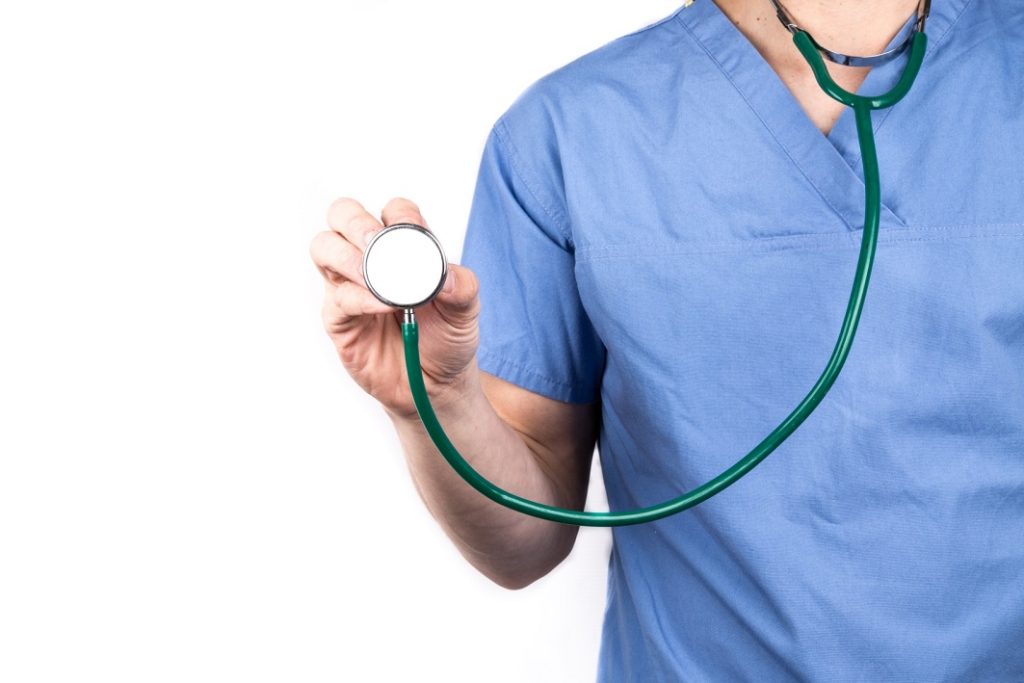 Doctors and lawyers spend many, many years in higher education in order to get their fancy degrees.
These fancy degrees, combined with years of work experience, allow them to earn a significant income – mostly in the six figures.
But what if you or I (who don't have fancy degrees) want to earn six figures a year? (but without going to medical school or passing the bar exam?)
Well, I've found a way. Would you like me to tell you about it, or keep it a secret? 🙂
Ok, here goes – and it's really quite simple.
Leverage Is The Key
You do it by using a very powerful principle called leverage.
Leverage is where a small amount of effort can create a huge result.
We use leverage when we're changing a tire on our car.
The jack that you use to raise the car actually multiplies your efforts so that, with a relatively small amount of strength, you can actually lift a car!
Well, today, technology and the Internet have created an incredible amount of leverage that YOU can use to MULTIPLY your efforts – in much the same way as the jack does.
The problem is – most people don't know how they can leverage their efforts in this powerful way!
In my book, "The World's Most Perfect Business", I reveal how you can use LEVERAGE to make 5, 10, 15, even 100 times more than you earn right now.
The World's Most Perfect Business?
So what is the world's most perfect business?
It's when you take your Superpower, meaning your knowledge, skills, interests, and hobbies, and package it up into a "how-to" video course.
Let's take a hobby or a skill that you're good at – let's say you're into frisbee golf, also known as Disc Golf.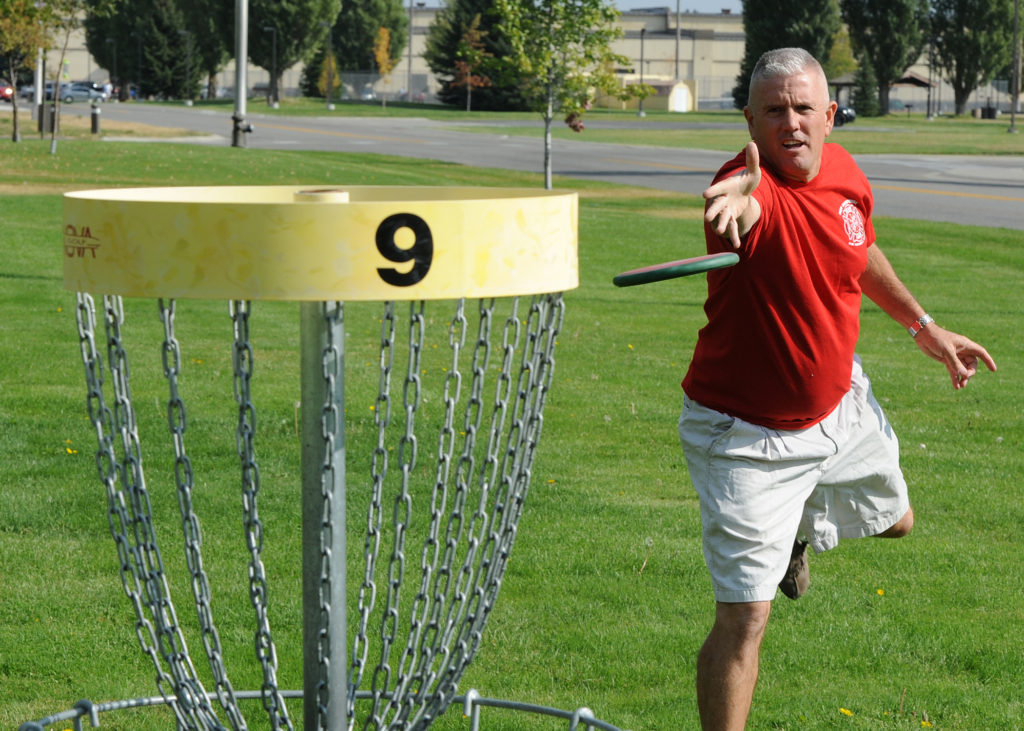 The funny thing about it is, while disc golf may be super-easy to you, it is actually very difficult and quite challenging to a new person!
So, by taking your disc golf knowledge and skill and packaging it into a video course, not only are you truly helping that new person who wants to learn disc golf, but you're also using a powerful type of leverage.
This is because you've now taken something that is yours (your knowledge, skills, and experience) and put it into a format where hundreds and even thousands of people can benefit from it!
Now your customers (who are actually looking for your information on the Internet, RIGHT NOW) will benefit from your years of knowledge, experience, and skills, and YOU'LL benefit by receiving an ongoing, PASSIVE INCOME.
How Does It Work?
So, here's how The World's Most Perfect Business works.
You create a "how-to" course that teaches someone how to do what you already know how to do.
Remember, the people who are looking for the information you already possess, these people are NEWBIES, they're just at the starting point, so you really CAN show them how to get started!
(Don't ever underestimate the knowledge and experience that you've accumulated over years!)
2. Next, you set up a very simple sales process online. This consists of a very unique type of mini-website that actually sells the product FOR you!
The website also collects the payments for you and instantly delivers the product.
3. Then, all you do is send visitors to your website (and there are a variety of proven, simple ways to do this) and now you have a fully automated system that sells your video course and sends you passive income 24 / 7 and 365 days a year!
Now, the beauty of this is that passive income that you are getting now.
You see, passive income is very different from how most people earn money.
Most people are trading hours for dollars.
When you trade hours for dollars, you're typically working a job (sometimes a laborious business) and you are limited by how many hours you can work.
You're also limited by how much someone will pay you per hour…
But a passive income is not limited by time!
With a passive income, you can make dozens, even hundreds of sales an hour, many hundreds of dollars an hour, in fact, AND, you can make money while other, more traditional businesses are closed and even while you're asleep!
Time Leverage Turns Into Ongoing, Automated Income
So by creating a "how to" video course and selling it online, you're benefiting from a huge amount of leverage.
And that simply means that you can make a lot more money than you would on a job – easily 10 times more, if you're doing it right…
See, you're not tied down to a job, you're not working for someone else.
This is all your own little automated money machine.
And by doing this proven system and doing it well, you can earn more than a doctor or a lawyer without having a fancy degree.
I'm doing it right now!
I make between $150,000 and $200,000 a year (and growing fast) with this business model and that's what most doctors and attorneys make.
But here's the important thing to understand… YOU can do the same thing.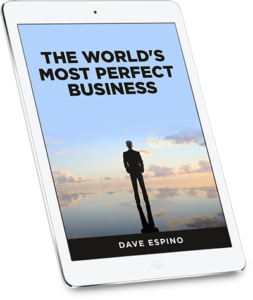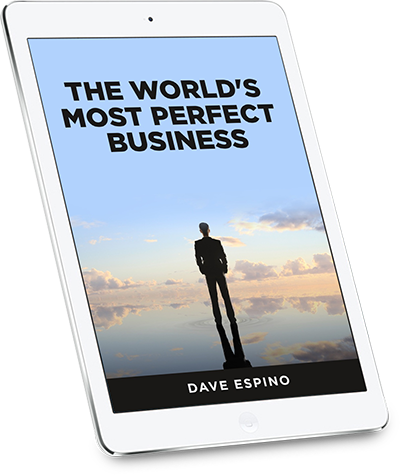 In my book, titled: The World's Most Perfect Business, I not only show you a variety of ways to make money with this business model, but I show you how you can get started in this amazing business with little to no money or time invested – and the book is FREE.
So be sure to click the link below and get your copy of The World's Most Perfect Business:
http://DaveEspino.com/FreeBook
If You're Really Serious…
And if you're really serious and want to know ALL about this business model that has made me millions, then below, you'll ALSO find a link to my FREE LIVE WEBINAR.
In this LIVE webinar, I'm going to give you a grand tour of the world's most perfect business and answer all your questions, too!
Click Here To Register For The Free, LIVE Webinar: http://DaveEspino.com/Webinar
See you on the webinar! God bless!
Get Your Free Gifts Below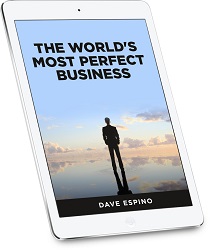 Get your FREE DOWNLOAD of my book, titled: "The World's Most Perfect Business"
To get the free book download, just click on the link below:
http://DaveEspino.com/FreeBook
It's going to blow your mind and open your eyes to the wonderful possibilities and the incredible opportunity you have to make a massive passive income.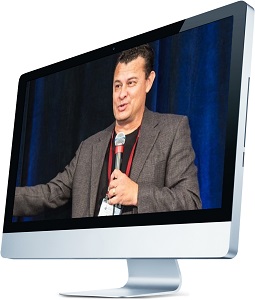 2. Be sure you attend my LIVE webinar, THIS Thursday evening!
In the webinar, I'll show you how I've made millions with The World's Most Perfect Business and how you can, too!
Get the details on this FREE WEBINAR at the link below:
Hope to see you on the webinar – and God bless!