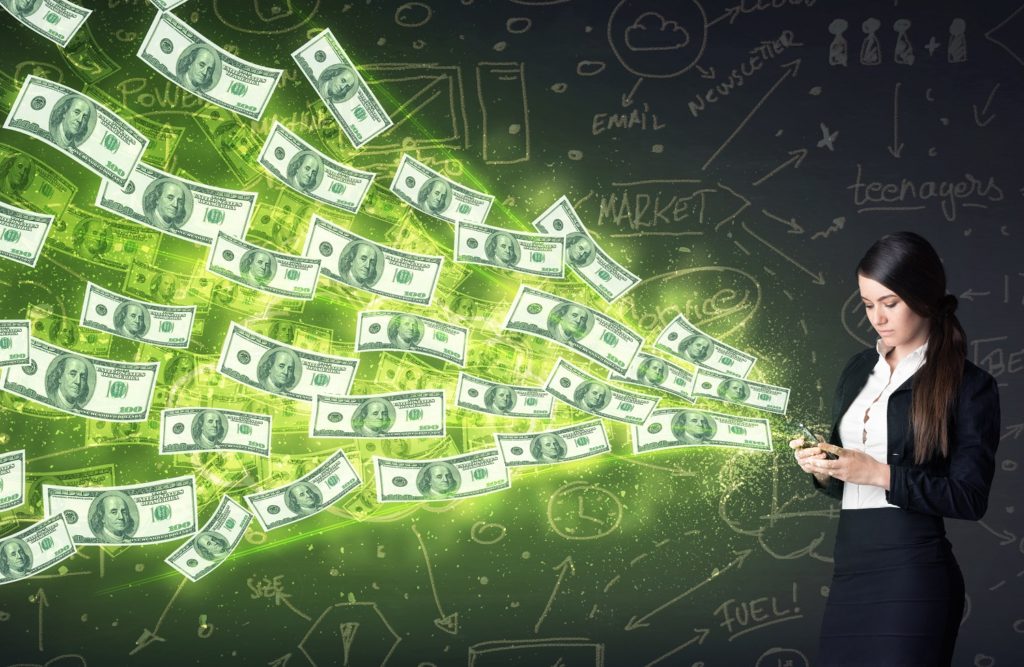 Let's talk about passive income!
Passive income is income that comes in whether you work for it or not.
The way I'm talking about passive income is an amazing business model that I call "The World's Most Perfect Business".
This business allows you to set up an automated income "machine".
In fact, this business model has made me millions.
Let me share with you how it works.
An Automated System For Selling & Delivering Your Product
The Worlds Most Perfect Business is all about creating a "how to" video-based course or training.
You take your Superpower, which is basically your knowledge, your skills, your experience, or even something you're just really interested in, and you package it in the form of a video course – a "how to" course, a course teaching people how to do what you're good at or how to do something that you just really enjoy doing.
Then, you set up a very specific type of website that will actually sell your course for you. This website automatically sells your visitors on buying your course.
It allows them to pay for your course and then, it automatically deposits that payment into your account and it ALSO automatically / instantly delivers that video course to your customer.
You've now set up a completely automated system for a passive income that keeps coming in. NOW…
People can buy your course 24 hours a day, seven days a week, 365 days a year.
You're not limited by time.
You're not limited by having to have a store open during working hours.
In other words, when you set this system up,  your store is open 24 hours a day and you literally make sales 24 hours a day AND worldwide.
Automated System = Passive Income
So the amazing thing about this business, (what I call the world's most perfect business) is that you get to enjoy passive income, and let me tell you, if you've never had a chance to earn income passively, you have no idea what you're missing!
It is the most exhilarating feeling in the world to know that you've set something up that pays you on auto-pilot, like a machine, and on an ongoing basis for weeks and months and years.
There is a sense of security that you just cannot duplicate when you know you have passive income.
I've been enjoying this type of automated income for over 18 years now, and I have to say, it never gets old!!
And today, there have been so many advances and templates for creating this for yourself that it is now SO EASY TO DO!
Want To Know More?
If you'd like to know more, I get into great detail on this business model in my new book.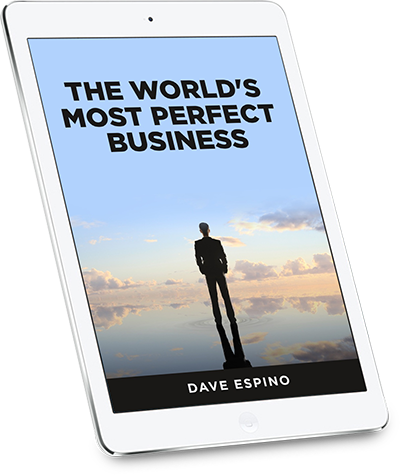 It's a free download and it's called "The World's Most Perfect Business".
There's a link to get it below so that you can get your copy of the free book.
And, if you already know that the "how to" video course business is for you and you are ready to move forward to success, then I'd like to invite you to my LIVE WEBINAR presentation.
I'm doing it live THIS THURSDAY EVENING, and in this Webinar, my goal is to blow your mind with the possibilities that are available to you in The World's Most Perfect Business model.
I'm going to go into great detail not only on how I've made millions of dollars in this business, but how you can participate in this multi-million dollar opportunity yourself.
This is a very simple business.
It doesn't have a lot of moving parts, it doesn't have a lot of variables.
You don't have to deal with people, you don't have to deal with vendors, you don't have to deal with manufacturers.
This is – simply put – The World's Most Perfect Business, so I'd like to invite you to register for my webinar at the link below:
I look forward to seeing you on the Webinar. God bless!
Get Your Free Gifts Below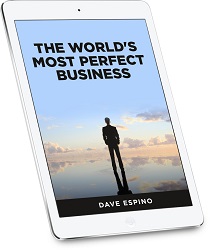 Get your FREE DOWNLOAD of my book, titled: "The World's Most Perfect Business"
To get the free book download, just click on the link below:
http://DaveEspino.com/FreeBook
It's going to blow your mind and open your eyes to the wonderful possibilities and the incredible opportunity you have to make a massive passive income.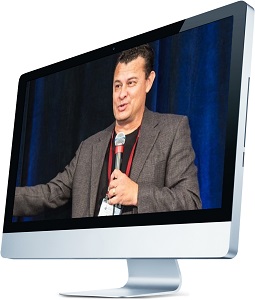 2. Be sure you attend my LIVE webinar, THIS Thursday evening!
In the webinar, I'll show you how I've made millions with The World's Most Perfect Business and how you can, too!
Get the details on this FREE WEBINAR at the link below:
Hope to see you on the webinar – and God bless!