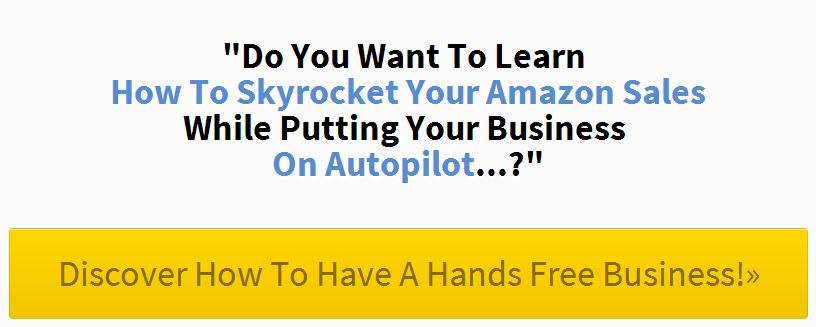 One of the most common questions I get from my eBay / Amazon students is this:
"Dave, can you point me to some good wholesalers / dropshippers so I can start my business?"
But there's a whole 'nother level available to you! You can now AUTOMATE the process of sourcing and sending your inventory to Amazon FBA.
About 2 weeks ago, I introduced you to Amanda Craven, who wrote "Amazon Gold – The Lazy Way To Amazon Profits". (See my review of Amazon Gold here) That's a great product that has my highest recommendation (many of you ordered it and loved it) because it shows you how to access products online for Amazon FBA.
Well, imagine my surprise when I found out that Amanda has just released a brand-new product, filled with insider tips on how to get inventory from wholesalers and automate the whole process!
(It's only been two weeks since her last product!)
And, this is not just the standard stuff that you can find online, this is insider information by someone who is doing it! (and is the perfect complement to "Amazon Gold")
In this groundbreaking 73-page report, (perfect for eBay OR Amazon sellers) you'll get these great tips and strategies:
How you can grow your eBay / Amazon business with wholesale products
How to set your business up so that wholesalers will take you seriously
How to access the best wholesalers in the U.S. and U.K.
How to contact the wholesalers (what to say)
The 4 critical things you must ask any wholesaler before you do business with them
How to screen wholesalers so you don't get scammed
How to use retail arbitrage to find winners that you can then buy wholesale
An interesting strategy for finding wholesalers (Page 54)
How to create bundles with popular items for slam-dunk, home-run winners
Developing product lines rather than just selling one-off products
How to AUTOMATE the entire process so that your WHOLESALERS prepare and ship their items to Amazon FOR YOU!
Access to Amanda's Secret Supplier's Vault, containing some of her top wholesale sources
How to get your VA (virtual assistant) set up to run the entire business for you
How to fully automate your Amazon FBA so that you NEVER EVEN TOUCH THE INVENTORY!
Once again, this is cutting-edge information about automating your business that I recommend – Amanda's latest ebook really does have the solid info you need to access wholesalers and automate your eBay and Amazon business!
In fact, because it's so good, I'd like to sweeten the deal for you…
If you order "Wholesale Gold – How To Rake In Amazon Profits On Autopilot" through THIS LINK, I am also going to add in my own FREE BONUS…
You will get FREE ACCESS to my Udemy.com course titled: "eBay vs. Amazon", which has received rave reviews!
So, go ahead and order here, and you will get my "eBay vs. Amazon" course for free. (the link will be included in the same place where you access your "Wholesale Gold" product)
Wholesale Gold comes with a 30-day money back guarantee, so you have nothing to lose and a whole lot to gain!